Timothy Park PGDip, MBACP
Counsellor and Psychotherapist
Online, Brighton & Hove, Wandsworth and
Central London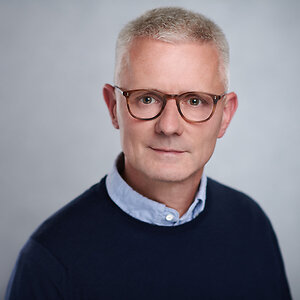 Welcome to my website, I'm Timothy and I believe that effective therapy is generally determined by the relationship we build. My aim is to provide you with a confidential and safe environment where you can talk freely about what has led to you to seek help.
My style is empathic, authentic and gently challenging and is ultimately aimed at supporting you to develop self-awareness and to become an improved version of who you are.
My approach to therapy is integrative, which means I draw on different but complementary theories and techniques, tailoring the therapy I offer to your unique needs and goals.
I have extensive experience of working with addictive behaviour, anxiety disorders, depression, trauma, and relationships, and have worked in various healthcare settings as a therapist and in private practice for more than ten years.
I work from comfortable consulting rooms in Brighton & Hove and at various locations in Wandsworth and Central London. I also offer online appointments for those who prefer the convenience of having therapy in their own space.
All appoinments are in line with the ethical and professional standards set out by the British Association for Counselling and Psychotherapy (BACP). You can trust that I will always act in your best interest, respect your autonomy, and maintain the confidentiality of our work together.

Email, call or text to arrange a complimentary phone appointment or face-to-face appointments in Central London or Brighton & Hove, as well as convenient online therapy sessions.

I have specialised training and extensive experience in working with addictions and I understand that the often underlying emotional and psychological issues that contribute to addictive behaviour. Addressing these root causes is crucial in achieving lasting change.

I am currently completing professional level training in 'Compassionate Inquiry' which is overseen by Gabor Maté, a well known Canadian physician and author. This course supports the view that those that have experienced trauma can often turn to substances or behaviours to cope with negative emotions. The addictive behaviour functions as a form of self-medication that numbs emotional pain. This means that addiction is often not a choice, but rather a response to deep-seated emotional and psychological issues.

I also have experience of working with the complex and challenging dynamics that can arise within families and relationships when addiction is present. One phenomenon that often occurs is what is known as a 'parallel process' which is where the patterns of behaviour that are present in the addicted individual are mirrored by those around them. Having a partner, family member or friend that struggles with addiction can be challenging for all concerned but there is hope, and recovery is possible.

To find out more about therapy with me, drop me an email, text or call and I'll contact you to arrange a complimentary 15 minute phone consultation at a mutually convenient time.